At Harriston Industries, our focus is to provide customers with the best, high-quality equipment that will help reach their goals of providing the best crops time and again. We consult all our customers and take their feedback and ideas into the drawing room with us. Our goal is to build the best products with the best function for the needs of our growers.
From starting in 1973 under the leadership of Tom and Tony Osowski as a farm repair shop, the business evolved to become a leader in manufacturing potato equipment. Harriston equipment is prevalent in North America and beyond.
In 2006, Harriston Industries and Mayo Manufacturing joined together as Harriston-Mayo to provide agricultural industries with a wide variety of the finest planting, growing, storage and loading equipment. Our line of products supplies growers with unmatched precision and gentle, yet high-capacity handling for a superior end result.
1973
Tony and Tom Osowski purchased Minto Machine Shop from the estate of Ed Lizakowski. They operated on the corner of Harvey Avenue and Third Street, until moving to a new shop building on Highway 15 in 1975.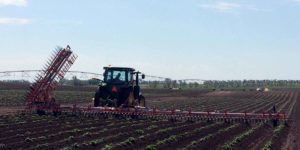 1976
The Row Crop weeder is introduced and office space is added to the shop building.
1981
The Bean Rod and Band Sprayer are developed and 10,000 square feet of warehouse is built.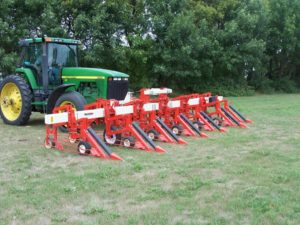 1982
The Cultivator-mount Sprayer and Nursery-garden Cultivator are introduced, along with the name change to Harriston Industries, after Harriston township.
1988
The Pick Potato Planter is manufactured.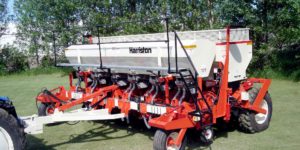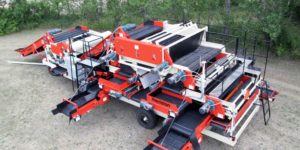 1991
The first Clod Hopper is marketed.
1996
The Bean Windrower is marketed and 9,600 square feet of a fabrication department are added.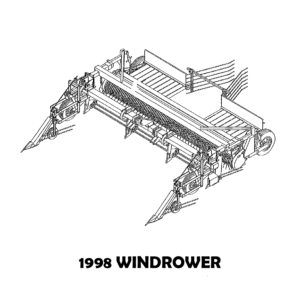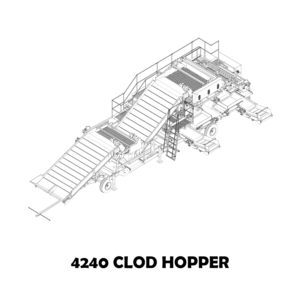 2012
The 4240 Clod Hopper is manufactured and the Clamp Potato Planter is developed.
2021
Harriston Industries is a leader in manufacturing equipment for top potato and bean producers throughout the world.